If you're weighing your college options, you have a lot of choices.  Should you pick a public or private school? Close to home or far away?  Add online colleges and traditional campus schools to the mix, and your choices may get tougher.  There are advantages to choosing both online colleges and campus schools—and knowing what they are can help you decide which is right for you.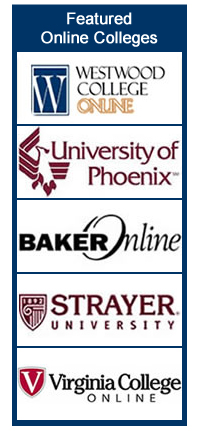 Benefits of Campus Schools
The "college experience."  Many students—particularly younger ones—feel the experience of a traditional school is worth more to them than the academics.  There's something to be said for studying in cavernous libraries, strolling around ivy-covered campuses, and parties and mixers.
Face-time with professors. Many students value the in-person relationships they forge in a traditional college setting.  When you're at a campus school, you have the opportunity to meet professors face-to-face, network in person, and make an impression.  If you need recommendations after college for the next step in your career, it may be helpful to have a strong individual relationship with your professors.
Easier to form relationships. When you're in college, you're thrown together with hundreds of like-minded people your age.  With roommates, classmates, study partners, and friends in extra-curricular programs, you have plenty of opportunities to meet people and make friends.  With an online program, participants are far-flung and more focused on the degree than on socializing.  For those who are looking for friends and relationships through school, a traditional program may be the best option.
Benefits of Online College
A flexible schedule.  The most powerful benefit of an online degree program is the flexible nature.  You don't have to physically sit in a classroom at a certain time of day every week.  You don't have to choose between a job and a class.  And you don't have to sacrifice family responsibilities for your education.
This can be a blessing for those non-traditional adult learners who already work full-time, have small children, or take care of relatives in the home.  When you already have an adult life with adult demands, it's almost impossible to go back to school full-time.  Online degree programs make it much easier for you to do this.
Less expense. When you go to a traditional school, you may have to pay room and board as part of your tuition expense.  If there's no available college housing, you may be stuck renting an expensive apartment near campus.  Rents in college towns tend to be high, because the customer base is a captive audience—students have to rent near the school, and if the rent is high, they simply live with roommates or ask their parents for help.
With virtual learning, you can avoid the expense of room and board, rent in a college town, and other incidentals.  You can live in an affordable neighborhood across town or across the country.  With no commute, you save on transportation costs.  And you can keep working while you study, which can help you a great deal financially.
More access. If your desired degree program isn't available at a college in your area, you may be out of luck as a traditional student—unless you're willing to move.  With virtual learning, you have access to college programs across the country—there's no geographical limit to where you can study. 
Both campus schools and virtual learning have their pros and cons.  Before making your decision, take some time to consider your financial position.  If you're a young adult with parents who are able to send you to college, and you're looking for that traditional "college experience," an online education may not be the best option for you.  But if you have a full-time job, you're putting yourself through school, or you're the primary caregiver in your family, an accredited online college may be the best way for you to earn your degree.